---
︎︎︎ VISIONS
BY
︎︎︎︎︎︎︎︎︎
Installation for VISIONS BY
Issue No 3: People about
Material Cultures
Installation, lecture, and event
.
---
The installation tests the limits of a single material through a series of operations: stretched, pierced, or preserved in plastic. The silk flags are treated like bodies that, immersed in a quasi-medical environment, are subject to the artificial modification of their organic materiality.

---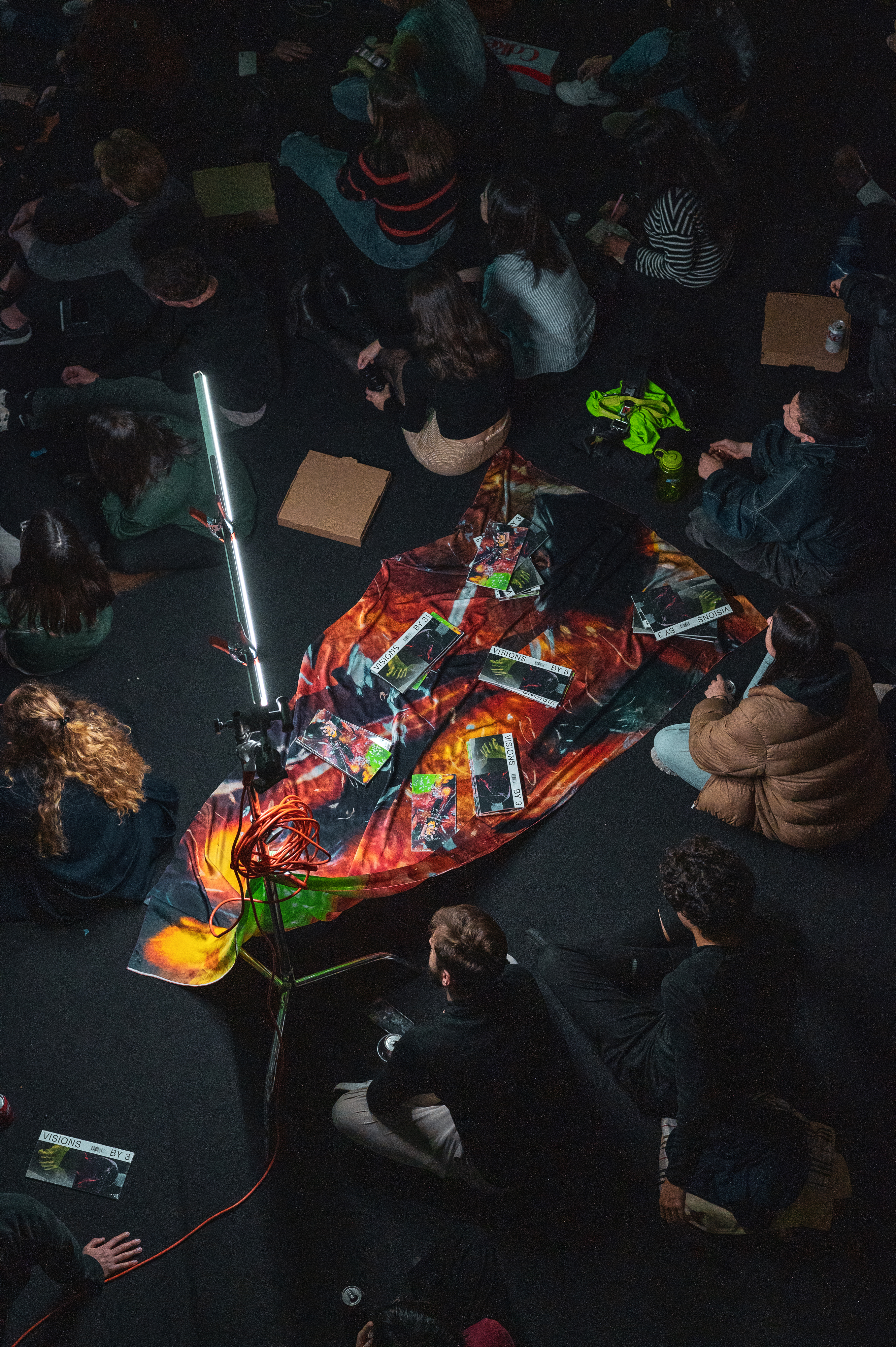 ---

Installation for the launching of VISIONS BY Issue No. 3: People about Material Cultures at HarvardGSD.

Organized by SpainGSD with the support of Real Colegio Complutense at Harvard.


---
Original Idea: à la sauvette and Fernando Garrido
Talks: Ariadna Serrahima and Saul Baeza
in Conversation with Michelle Chang
Creative Production: Tai Sans
Photographer: Randy Crandon
DJ: Jeffery Cheung


---
Pablo Castillo, Ernesto Ibáñez, Héctor Suárez, Fernando Garrido, 2022.
---