---
---
Exhibited in the Creative Exchange 2021 in Mao Ljubljana, Dance is Politics reclaims the appropriation of the public space through 'the party' and dancing as social catalysts from which to learn dynamics of solidarity and collective self-organization.
Dance is Politics imagines and proposes a new paradigm in which technology, environment, and social encounter merge in a replicable urban strategy based on the party as a political tool for representation. The project was selected amidst 457 submissions from 63 countries in the 2021 Call for Ideas of the Future Architecture Platform to participate in the Creative Exchange 2021 to discuss collectively new visions of what a relational practice of architecture might mean.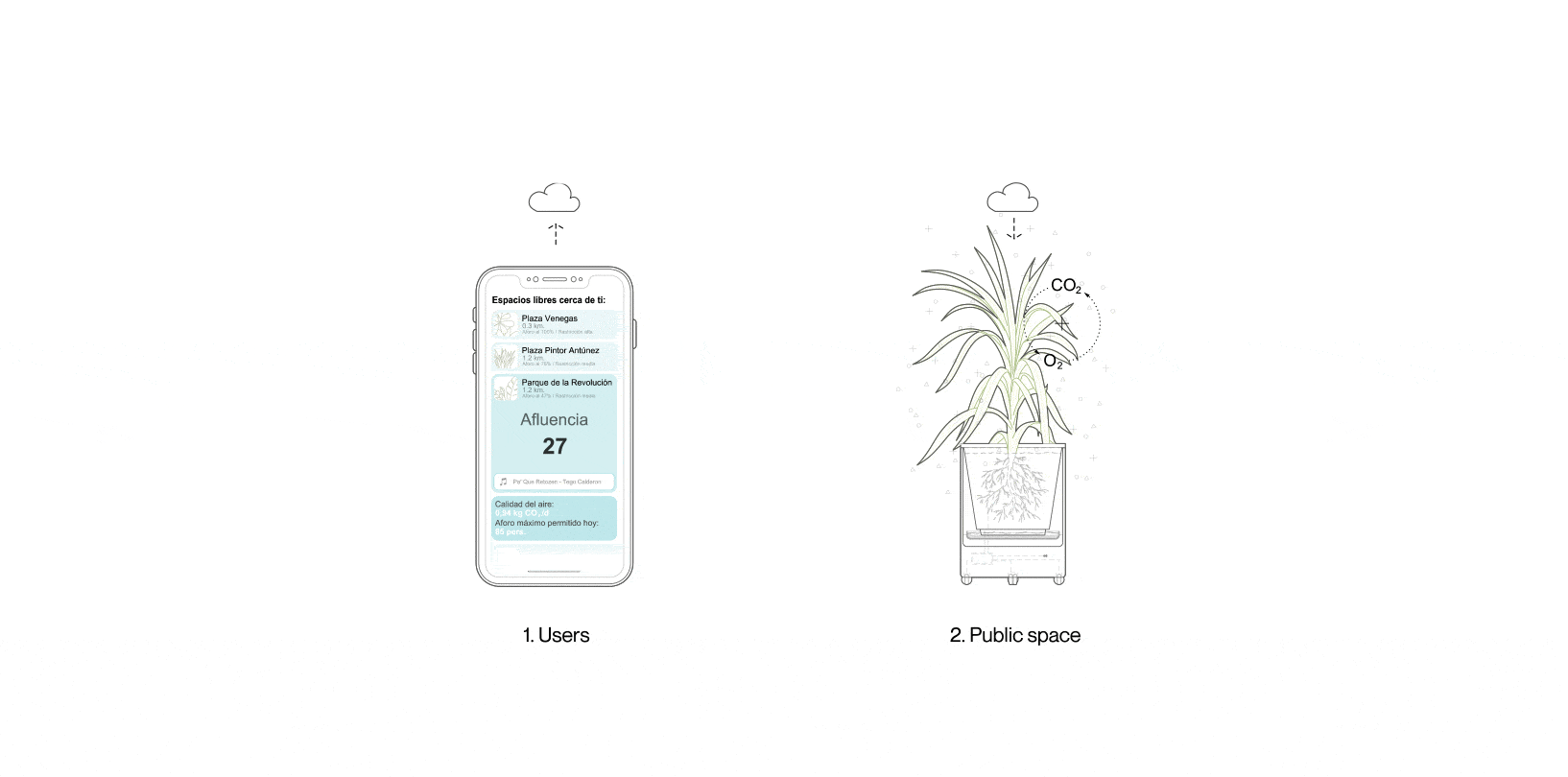 We propose a system made of a physical component and a virtual one in continuous feedback. The physical part is a system of pots that move automatically to create various groupings of vegetation to limit agglomerations and ensure social distancing. The virtual one consists of a central system for analyzing and managing the data collected through sensors, which transmit real-time information to each pot on where to move in the urban space.
---