---
Location: Las Palmas GC, IC
---
What if the cities of the future were designed based on pleasure and care? What if the party is also the future; a potential new approach to social relations, spatial development, and cultural interaction?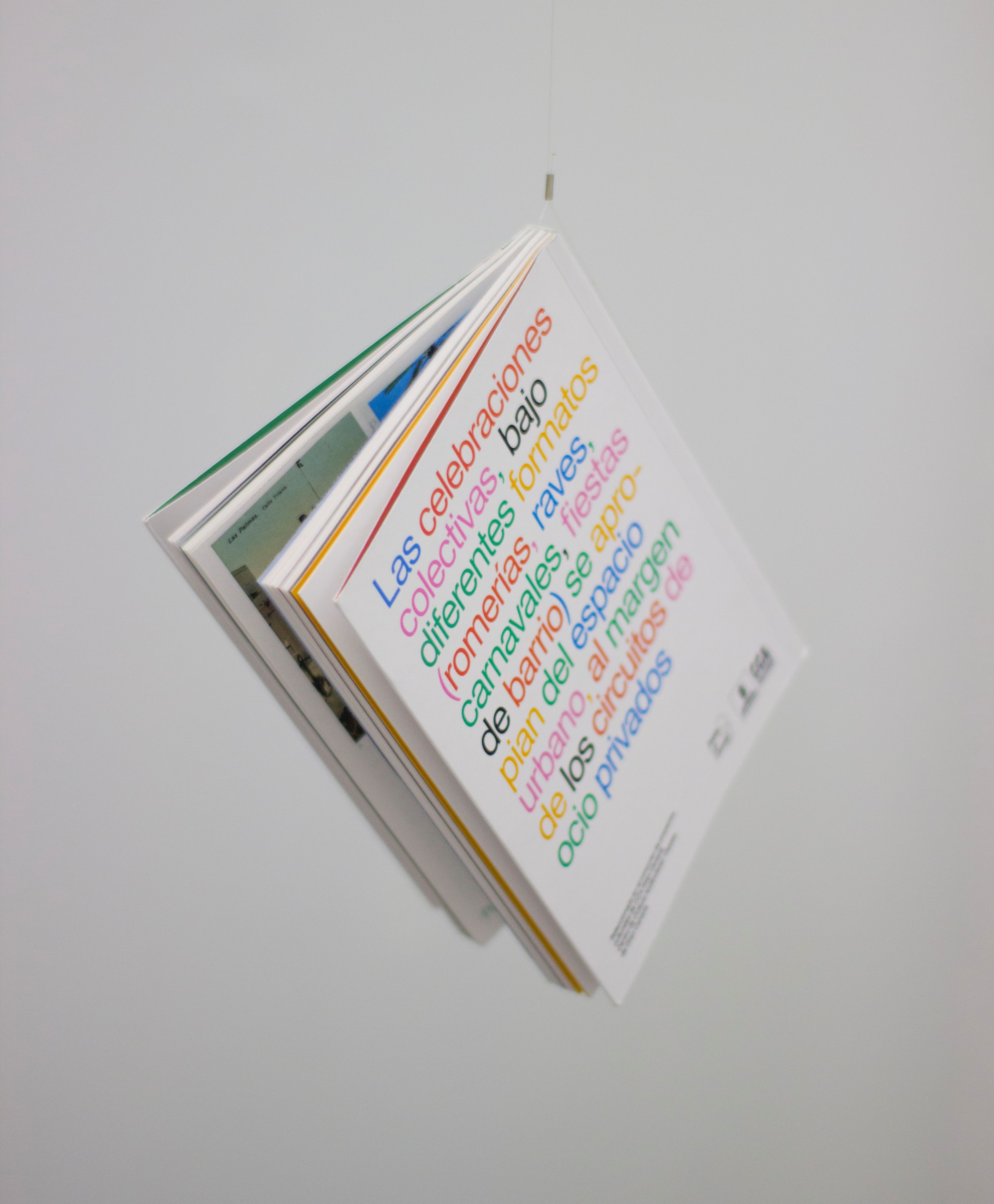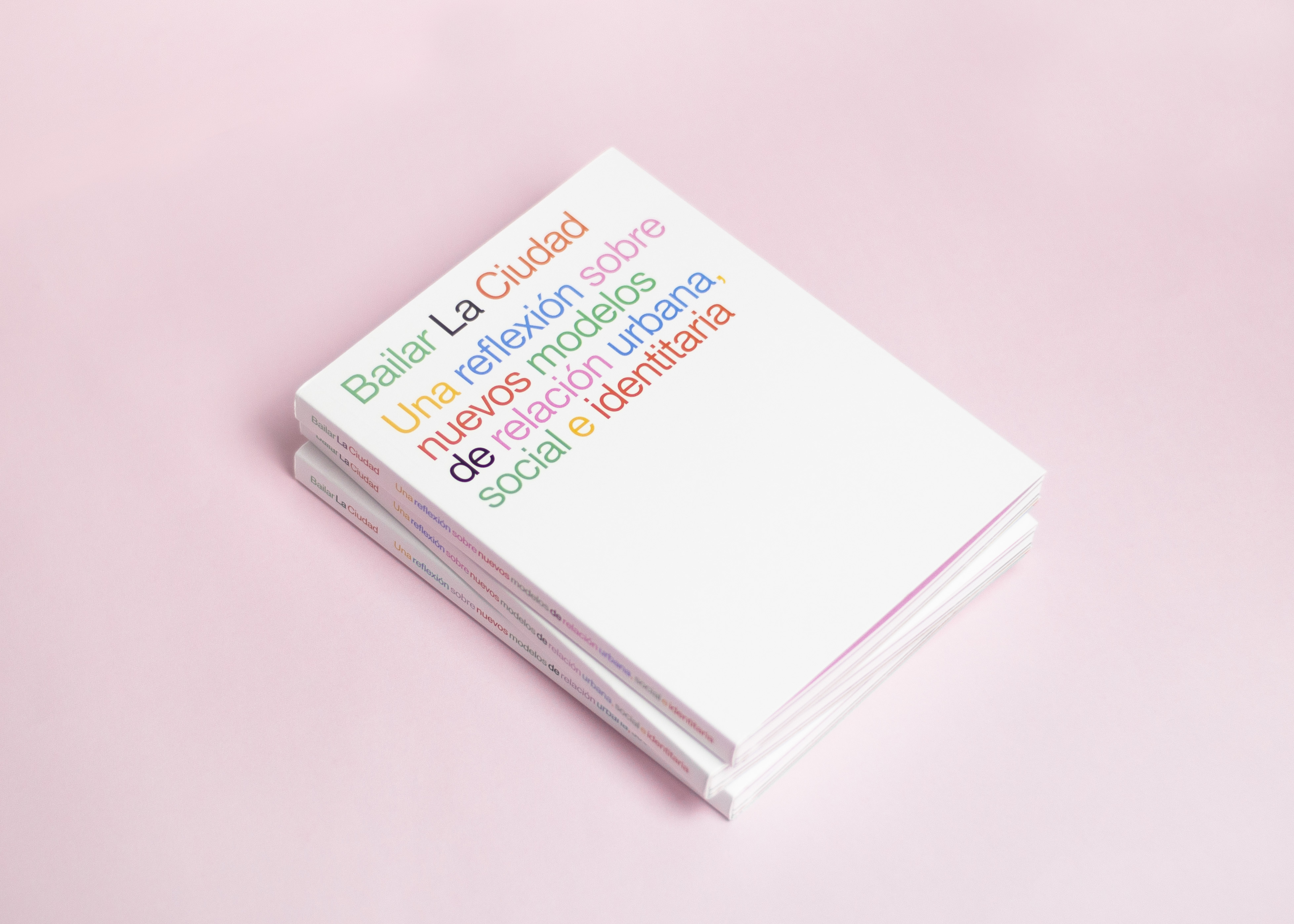 *with contributions of: Nira Santana, Liliana Ana Ramos, Víctor García, Pablo Estévez, Haus of Otherness, Carlos Ojeda, Ernesto Ibáñez, and the whole team in the 'Conversaciones'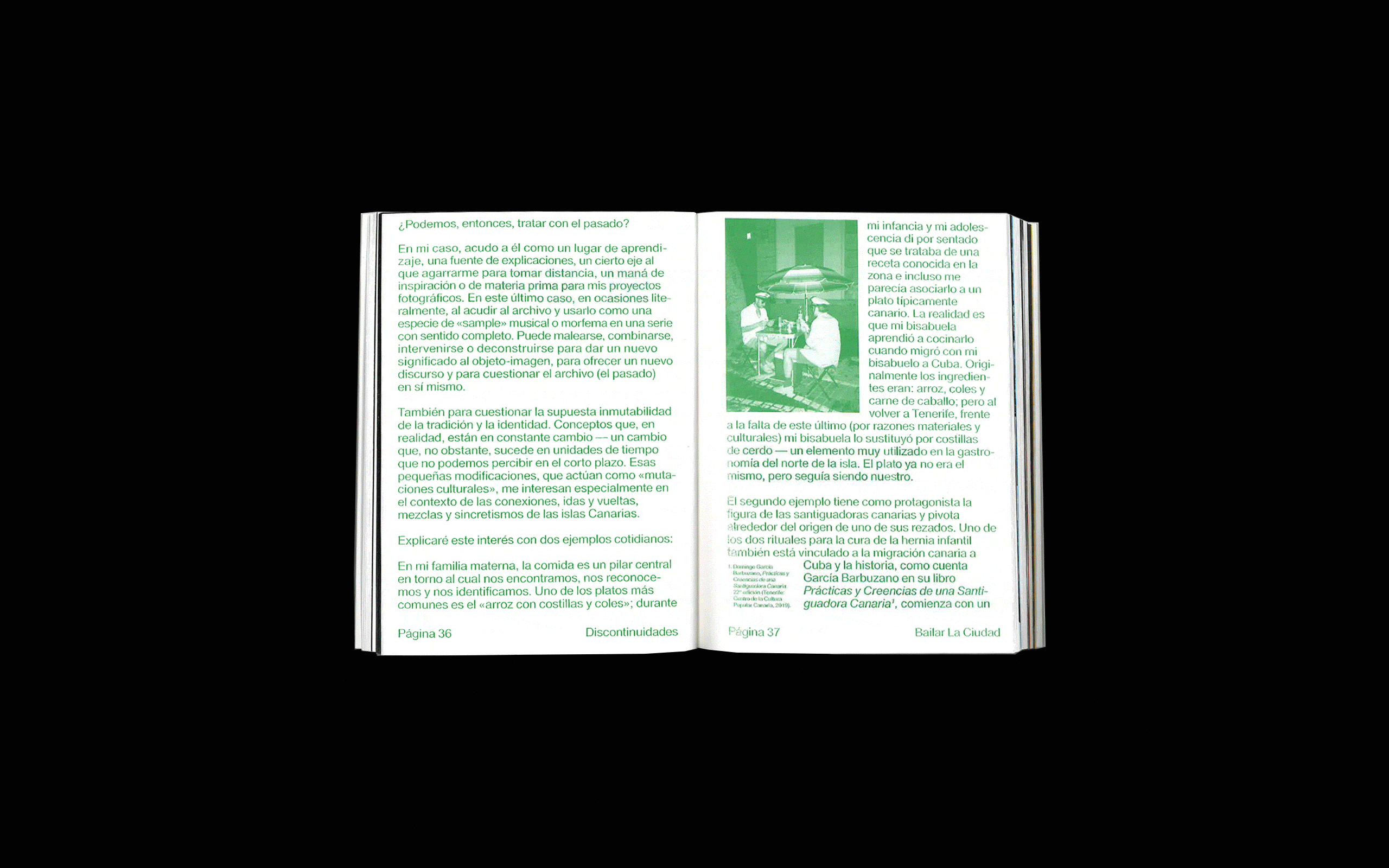 In contrast to the exclusivity of nightclubs and the limitations of private space –to which not everyone has equal access– popular celebrations find a middle ground. However, with urban and social relationships increasingly at stake, how can public celebrations help us rethink the future urban conditions? Dancing the City aims to lay the foundations for a collective conversation with an interdisciplinary approach; it invites architects, urban planners, historians, musicians, philosophers, and anthropologists, to reflect on the role of public parties in the urban environment. Dancing the City's multifaceted scope crystalizes in three formats: an exhibition, a lecture series, and a publication. It is a collective reflection that aims to acknowledge multiple and contesting perspectives in rethinking the urban context through public celebrations.


---
+ Bailar La Ciudad. Una reflexión sobre nuevos modelos de relación urbana, social e identitaria.
Paperback, 151x198 mm. 163 pages.


+ Edition:
Ernesto Ibáñez, Víctor García Alemán, Héctor Suárez

+ Team:
Pablo Castillo, Ernesto Ibáñez, Héctor Suárez, Jorge Rubio, Pablo Delgado, Lila Suárez, Víctor García Alemán
+ Launch event:
Zulo LPGC
+ Contributions:
Nira Santana, Lilia Ana Ramos, Pablo Estévez, Vivien Déniz, Aike Hernández, Carlos Ojeda.
+ Graphic Design:
Santana Santana
+ Photos:
David Rodríguez, María Galindo, Jonay PMatos, Ernesto Ibáñez
+ Editorial:
Cabildo de Gran Canaria (ISBN 978-84-1353-086-4)
---